While the Americans waited for the break between the two Olympic cycles to reshuffle their leading women's pairs, many of the Brazilian duos regrouped earlier. Both beach volleyball powers, however, will be well represented at the inaugural stop on the Volleyball World Beach Pro Tour, the Tlaxcala Challenge event in Mexico from March 16 through 20.
As many as five Brazilian and four US pairs are among the 16 teams seeded directly into the 24-team main draw. One additional American duo features among the 32 teams set to play knockout qualifications, with a total of 26 different countries to be represented in the competition.
All four US teams in the main draw are new pairings. Tokyo 2020 Olympian Sarah Sponcil and her new teammate Terese Cannon, who claimed bronze at the last 4-star in Itapema, combine enough entry points to be the top seeds in Tlaxcala.
Reigning Olympic champ April Ross, whose regular partner Alix Klineman is recovering from surgery, has joined forces with Emily Day, who topped two World Tour podiums in 2021, and the new pairing are number three on the Tlaxcala entry list. Their fellow Americans Sara Hughes and Kelley Kolinske, Emily Stockman, and Lauren Fendrick are in positions nine and ten, respectively.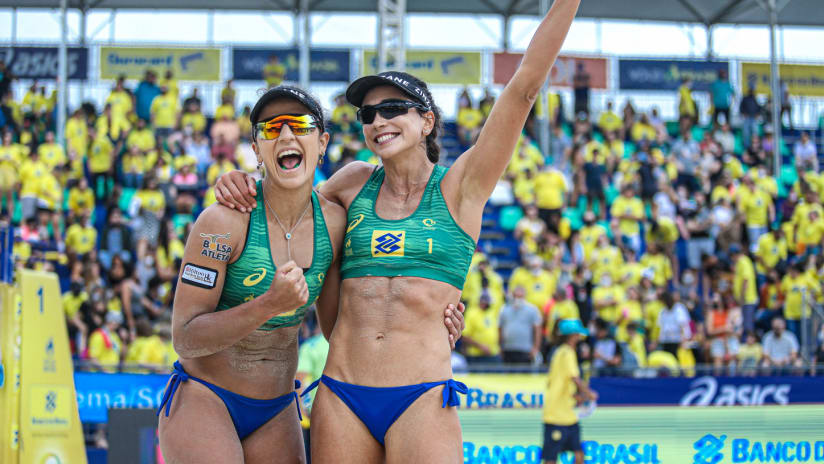 ---
The number two spot goes to 34-year-old Brazilian stars Barbara Seixas and Carol Solberg, who formed their partnership at the start of the 2021 season and earned an Ostrava 4-star bronze.
The remaining Brazilian duos in the main draw are Andressa Cavalcanti and Vitoria De Souza, who also started playing together in 2021, Taina Bigi and Victoria Tosta, who have been together since 2018, Taiana Lima and Hegeile Almeida, who made their debut as a team in Itapema in November, and Elize Maia and Thamela Coradello, who also joined forces last year.
Olympic bronze medallists Joana Heidrich and Anouk Verge-Depre of Switzerland are seeded fourth. Russia's Nadezda Makroguzova and Svetlana Kholomina, who picked up a couple of medals in 2021, are next down the list. Young Dutch sensations Katja Stam and Raisa Schoon, whose exhilarating Cinderella story in 2021 took them all the way to the Tokyo Olympics, are in number six, while Germany's best pair Karla Borger and Julia Sude, who made a fantastic finish to their 2021 season by winning gold at the World Tour Finals in Cagliari, follow in position seven.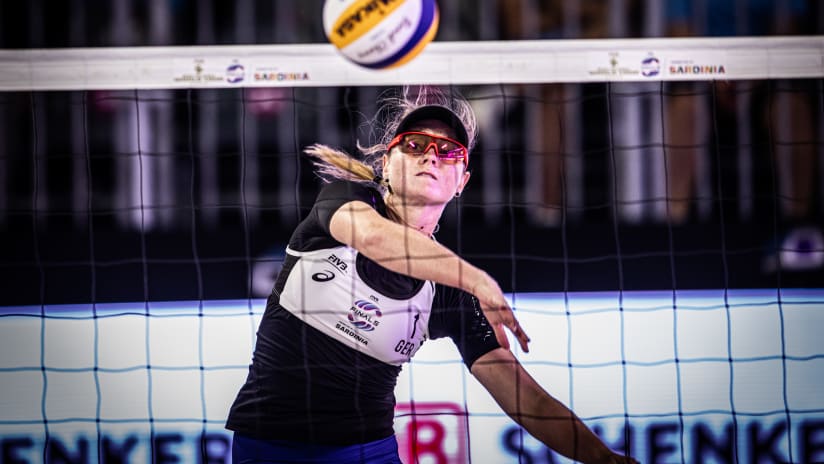 ---
Tokyo Olympian Miki Ishii of Japan, along with her new partner Sayaka Mizoe, Cuban Olympians Leila Martinez and Lidy Echeverria, and representatives of host country Mexico, Maria Quintero and Abril Flores complete the list of 16 teams, seeded directly into the Tlaxcala main draw.
Katharina Schutzenhofer and Lena Plesiutschnig of Austria top the entry list of 32 teams set to play qualifications. Canadian twins Megan McNamara and Nicole McNamara, Switzerland's Esmee Bobner and Zoe Verge-Depre, Argentina's Ana Gallay and Fernanda Pereyra, as well as 2021 U21 world champs Anhelina Khmil and Tetiana Lazarenko of Ukraine, are among other familiar faces set to pursue qualifying in Tlaxcala.
Meanwhile, Czechia's Barbora Hermannova and Marie-Sara Stochlova, Germany's Sandra Ittlinger and Isabel Schneider, Russia's Mariia Bocharova and Ksenia Dabizha, Spain's Maria Belen Carro and Angela Lobato, and Canada's Brandie Wilkerson and Sophie Bukovec, to name a few, stand out among the newly formed pairs, ready to take on the excitement of the world's all-new premier beach volleyball tour.
All Beach Pro Tour action will be available to watch for free, live, and on-demand on Volleyball TV.
Sources: Volleyball World Beach Pro Tour